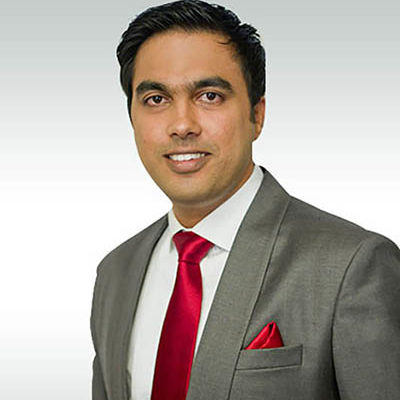 BDS, MDS, Orthodontics Orthodontist, Dental Surgeon, Dentist, Implantologist
Dr. Sanjay N is one among the few best Orthodontists in Bangalore who specialises in Invisalign ( invisible braces), Damon Braces, and Ceramic braces, and Lingual Braces. He is a keen academician and servers as an Associate Professor at Rajiv Gandhi Dental College & Hospital, Hebbal has been training Post Graduate dental Aspirants in orthodontics since past decade and has has 4 International and 10 National Publications to his credit
Dr. Sanjay has been awarded as the "Best Orthodontist in Bangalore" at the Healthcare Awards in 2016. He is a consultant orthodontist at Sakra World Hospital, Apollo White Dental chain of clinics (branches Bangalore), I-Aim Health Care Hospital & is associated with more than 80 private dental clinics all around Bangalore.
An experienced clinician with expertise and excellent success rates in  fixed Mechanotherapy. His gentle patient approach makes his patients feel at ease instantaneously and ensures that this continues during the treatment. All these positivity and care makes his patient vouch for him as the best dentist in Bangalore.
Reviews of Dr. Sanjay – Orthodontist in Bangalore
I have been seeing Dr. Sanjay for than a year for my orthodontic treatment and the way it has progressed with time, I will definitely recommend Dr. Sanjay to anyone as he is one of the best in his field
Name changed on request
Visited for Dental Fillings, Dental X-Ray and Sensitive teeth
Doctor Sanjay is one of the best dentists I have visited. He and his assistants deal with his patients in a very professional and friendly way. His clinic is well equipped with all the necessities and is very neat and clean. He also makes an effort to explain the underlying issues and cause behind you disease or symptoms.
I would totally recommend him for any dental issues
Visited for Dental Braces
I had consultation with L V Dental Square for my braces from the day one till today Dr. Sanjay's concern towards my treatment is extremely good. I Had suggested few of my friends who also are very happy with Dr. Sanjay's patience and good caring with best suggestions. According to my work time L V Dental Schedule all the appointment I feel glad that I finally found very good dental clinic for my treatment
My treatment was under the observation of Dr. Sanjay Narayan Murty and the way in which my treatment was taken care of was really good. He is an expert in his field and he is one of the most patient and wise doctors that I have met so far.
My treatment began in 2015 and within 12 – 14 months my treatment was completed successfully and then results have just been amazing and terrific. My entire teeth got aligned in a way that, I don't need to say anything about, as it has been wonderful and the results have been exceedingly satisfactory
Consulted Dr. Sanjay for orthodontic treatment. He is highly skilled and exactly know what he does. Been very helpful and accommodative all the way. Provided apt solution based on the issue and does not lure treatment for money. Over and above very happy with the results