How Does Invisalign For Child ( teens) Differ From Parent(adult) Invisalign?
A crooked smile is a cosmetic problem that can have a negative impact on your self-esteem and confidence. Invisalign is a fantastic option if you want to get the perfect smile. Invisalign has long been the unrivalled alternative for people who want straight, attractive teeth without the metal wiring of traditional braces. In recent years, both teenagers and adults have become increasingly interested in Invisalign.
What is the difference between Invisalign for teens and Invisalign for adults?
Invisalign Teen was developed to address some of the specific issues that teenagers confront. This orthodontic treatment may be less effective in children and teenagers who forget to replace their aligners after eating, drinking, or engaging in physical activities. This issue is solved by the blue indicator dot included in Invisalign Teen, which keeps track of how much time the aligners were worn that day.
The number of aligners that each patient receives is the next difference between Invisalign for adults and teens. Teenagers require more aligner replacements since they are more likely to lose or break their aligners.
What Invisalign has in common with Invisalign for teens and adults?
Here's what both kids and adults have in common with Invisalign:
The clear aligners will not draw attention away from your smile or face. This is a fantastic alternative for folks who want their teeth straightened without the use of brackets or wires.
Invisalign aligners are made of smooth plastic. They are custom-made to fit your teeth and do not have any sharp edges.
Because your aligners are removable, you can clean and floss your teeth without them. It's critical to maintain healthy teeth and gums throughout treatment so that you can smile your best afterward.
One of the most difficult aspects of metal braces for kids and adults is the food limitations. Invisalign isn't affected by these issues. Simply take the trays out of the oven and eat anything you like.
Conclusion
LV Dental Square can design a unique Invisalign treatment plan for you, whether you're an adult or a teenager. There's no reason to suffer any longer from a smile that's eroding your self-esteem. Give us a call right now. Visit www.lvdentalsquare.com/dental-treatments-services-bangalore/invisalign-braces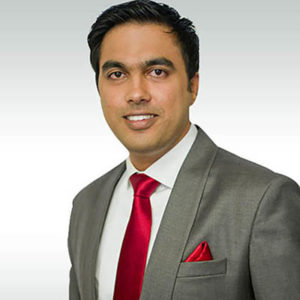 Dr. Sanjay N is one among the few best Orthodontists in Bangalore who specialises in Invisalign (invisible braces), Damon Braces, and Ceramic braces, and Lingual Braces. He is a keen academician and servers as an Associate Professor at Rajiv Gandhi Dental College & Hospital, Hebbal has been training Post Graduate dental Aspirants in orthodontics since past decade and has has 4 International and 10 National Publications to his credit. Dr. Sanjay has been awarded as the "Best Orthodontist in Bangalore" at the Healthcare Awards in 2016.