Do you hesitate to throw a giant laugh among your friends because your teeth aren't perfectly aligned? Are you unhappy that you cannot flaunt a perfect smile?
Well, let us tell you – You are not alone.
Advantages of Invisalign Braces
Misaligned teeth – Crooked, overlapping or twisted – is a very common dental problem faced by both – Children and adults. There are many reasons why this could possibly happen. Sometimes, a person's mouth may be too small for all their teeth which causes crowding and hence overlapping. While sometimes this could be simply inherited.
Whatever the reason, nobody would want to ruin their appearance because of a dental flaw which can be easily fixed with the use of braces. Yes, braces are a clear fix for this problem. While children can easily walk around with metal braces on their teeth, adults might find this a little embarrassing since we are always conscious about our looks. Plus they cause a lot of discomforts since they are bonded in front of the teeth. Sometimes this also causes interference with talking, eating or brushing and can eventually lead to tooth decay or cavities.
So, is there any other option instead of metal braces?
Yes, there is. The other option instead of metal braces and definitely the best option is Invisalign or Invisible Braces.
Why choose Invisalign or Invisible Braces?
A large number of patients opt for Invisalign as they are aesthetically appealing than metal braces and are not visible as metal braces. They are easy to use and hassle-free. They can be removed and placed again which makes brushing and maintaining oral hygiene easier.
These clear braces are the most popular form of teeth correction now and are highly recommended, these braces will fix your teeth without even knowing it! It will not irritate your gums or cheeks, and soon you will be happily and confidently flaunting your beautiful smile.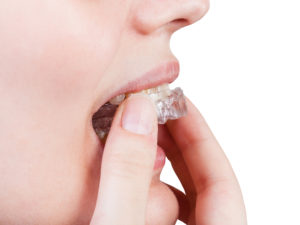 What are the advantages of using Invisalign or invisible braces?
They are visually appealing since they not clearly visible.
Comfortable while eating and talking.
The big advantage is they can be easily removed and placed again
Gums and cheeks will not be affected, neither will teeth be worn out.
They are not at all painful like metal braces are.
Invisalign can be worn even after a major dental surgery since it does not disturb the gums or the mouth.
Maintaining oral hygiene for Invisalign is easy since it can be removed and cleaned.
Invisalign Treatment & Invisible Braces Center, Bangalore – LV Dental Square
One of the best dental clinic in Bangalore offers the best treatment for misaligned teeth – LV Dental Square. With the use of modern technology and modern facilities, the clinic offers the best dental treatments without compromising on quality.
Your search for invisible braces ends here at LV Dental Square where you will get the most affordable Invisalign in Bangalore.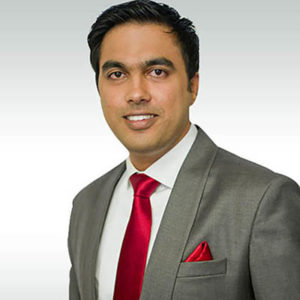 Dr. Sanjay N is one among the few best Orthodontists in Bangalore who specialises in Invisalign (invisible braces), Damon Braces, and Ceramic braces, and Lingual Braces. He is a keen academician and servers as an Associate Professor at Rajiv Gandhi Dental College & Hospital, Hebbal has been training Post Graduate dental Aspirants in orthodontics since past decade and has has 4 International and 10 National Publications to his credit. Dr. Sanjay has been awarded as the "Best Orthodontist in Bangalore" at the Healthcare Awards in 2016.