If you've heard about the dietary limitations necessary for conventional braces, such as the need to cut large portions of meat and sandwiches into bite-sized pieces and to avoid eating hard foods, you might be wondering if the same dietary restrictions apply to Invisalign Aligners. In actuality, you are free to eat and drink whatever you like, but there are some factors that you must take care of.
Because aligners are removable, you can eat whatever you want during Invisalign treatment.
To eat, you must take your Invisalign aligners out. You can't chew with those in. Simply take them out, place them in a safe place (not a napkin! ), and have your favourite food.
What happens if you eat while wearing Invisalign?
Eating while wearing Invisalign puts both your oral health and the aligner at danger. Clear aligners are unable to endure the forceful chewing motion, cracking or breaking them. Additionally, eating with aligners could discolour them. Eating while using aligners is bad for your oral health because food can get stuck in them. As a result, bacteria can grow and cause gum disease and tooth decay.
Can you drink water while wearing Invisalign?
Yes!
The only beverage you are allowed to have while using Invisalign aligners is water.
However, you should avoid drinking warm or hot water because the heat could deform the aligner and reduce its effectiveness or even irritate your gums.
Can you drink sparkling water while wearing Invisalign?
No, drinking sparkling water while wearing Invisalign aligners is not advised since it could stain the aligners or damage your teeth. If the sparkling water doesn't have any added sugar or colours and you're aware that carbonation can damage your enamel, your Invisalign provider could occasionally allow you to drink it occasionally.
Is Invisalign an investment?

Yes!
Even though you might need to stop routines like drinking sugary beverages and munching, the truth is, Invisalign treatment is generally completed in 6 to 12 months, which is quicker than with braces.
Before you realise it, both the therapy and these "rules" will be over!
Schedule a consultation if you're still uncertain. Our specialists will give answers to all your questions. Visit https://lvdentalsquare.com/dental-treatments-services-bangalore/invisalign-braces/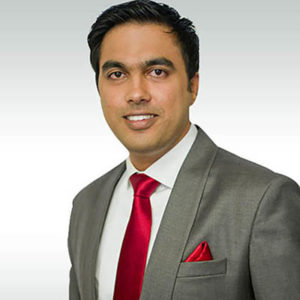 Dr. Sanjay N is one among the few best Orthodontists in Bangalore who specialises in Invisalign (invisible braces), Damon Braces, and Ceramic braces, and Lingual Braces. He is a keen academician and servers as an Associate Professor at Rajiv Gandhi Dental College & Hospital, Hebbal has been training Post Graduate dental Aspirants in orthodontics since past decade and has has 4 International and 10 National Publications to his credit. Dr. Sanjay has been awarded as the "Best Orthodontist in Bangalore" at the Healthcare Awards in 2016.