After undergoing orthodontic treatment, people frequently ask us how long they should continue wearing their retainer. The amount of time someone must wear their retainer may vary depending on a number of factors. However, The greatest advice we can give you is to wear them  for as long as you want your teeth to stay straight. Simply put, the longer you wear the retainer, the longer your teeth will stay in their perfect position. Teeth tend to move if a retainer is not worn regularly.
Why do you need a retainer?
Even if your smile may be exactly how you envisioned it, your mouth still needs to adjust to your orthodontic treatment. While Invisalign may appear to be the only solution for a lovely, healthy smile, a retainer is vital to assist your teeth adapt to their new locations. If you choose not to use this device, you run the risk of your teeth shifting back to their original position. Teeth are particularly prone to shifting, therefore it's usual for patients who don't wear their retainer to need additional orthodontic treatment because their teeth have moved back to a poor position.
How many hours should you wear your retainer?
After getting rid of your Invisalign, try to wear your retainers continuously for the first three to six months. When your orthodontist feels that you are obtaining some stability, you will be able to switch from daytime wear to evening wear. Keep wearing your retainers every night  for one year.  Later  you  will be allowed to wear your retainer on alternate nights. If ever you have any tightness in your retainer, you should continue wearing it every night until it becomes significantly more comfortable.
Maintaining your retainer
It's crucial to maintain your retainer according to your orthodontist's instructions. Your appliance will remain in good shape and last as long as possible with proper care. We usually advise bringing your retainer to your six-month hygiene appointments so we can check it out and clean it for you.
Additionally, you need to frequently clean your retainer at home. Cleaning the retainer can be as simple as brushing it each night with a soft-bristled toothbrush and warm water to get rid of any dirt or hardened plaque. Depending on the type of retainer you may have, some cleaners may be suggested. It is advised that you consult your dentist or orthodontist to determine which kind of cleaning is best for you.
Wearing your retainer as directed will be far less expensive than having to get braces again for a relapsed grin. Do you have any other inquiries about retainers? Simply give a call to 99863 36507, and we'll be pleased to assist you. Visit www.lvdentalsquare.com for more.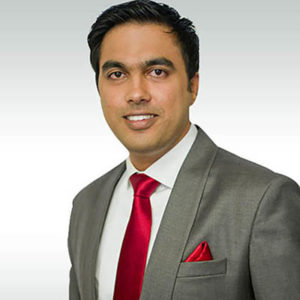 Dr. Sanjay N is one among the few best Orthodontists in Bangalore who specialises in Invisalign (invisible braces), Damon Braces, and Ceramic braces, and Lingual Braces. He is a keen academician and servers as an Associate Professor at Rajiv Gandhi Dental College & Hospital, Hebbal has been training Post Graduate dental Aspirants in orthodontics since past decade and has has 4 International and 10 National Publications to his credit. Dr. Sanjay has been awarded as the "Best Orthodontist in Bangalore" at the Healthcare Awards in 2016.