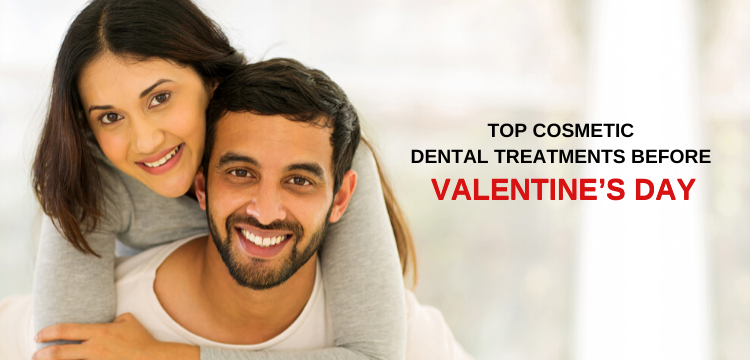 Are you looking forward to celebrating Valentine's Day with your loved one? On this occasion, you would want a bright and confident smile. So, start by showing your teeth some care with these cosmetic dental treatments.
Tooth Whitening:
Our experts make use of pain-free laser technology for the teeth whitening procedure. We use a bleaching solution (for example, hydrogen peroxide gel) on the tooth enamel. The laser light activates the gel and whitens the enamel. Our teeth whitening procedure takes place quickly, and there is no follow up treatment needed. We make your teeth look naturally white and bright.
Teeth Cleaning:
Nobody wants to go on a date with yellow, plaque filled teeth. If you want to captivate your date with your smile, then our dentist can clean your teeth. Professional cleaning removes debris from the teeth that brushing and flossing cannot remove. Our teeth cleaning procedure will help you prevent gum disease. It also helps prevent bad breath and cavities. So this Valentine's day, give your teeth a lot of care by booking an appointment at LV Dental Square.
Gum Contouring:
Do you have a gummy-smile? A gummy smile can compromise the facial symmetry and the beauty of your smile. With our laser gum contouring treatment, we correct the uneven gum line. We start the procedure by using anaesthesia on the treatment site. A diode laser treats the gum area. The soft tissue is sealed through laser energy, resulting in minimal bleeding and inflammation. You can leave as soon as your procedure is complete. Compared to traditional dental procedures that used a scalpel, you can recover faster with the gum contouring treatment.
Tooth-Coloured Fillings – We use natural-coloured materials to restore teeth that have cavities. These substances include composite materials, such as resin, lab-made porcelain inlays, and crowns.
Veneers– Veneers help to recreate teeth that are stained, chipped, or that have gaps. They are custom-made and look just like natural teeth. The veneers are bonded to the tooth's original enamel. They help brighten, straighten, and fix problems like discolouration, fractures, or chips.
Enamel Shaping – We can recontour or reshape your tooth length, shape, or surface. This procedure is sure to give you a harmonious smile.
If you like to enhance your smile and whiten your teeth before Valentine's Day, call our clinic today. We offer the best cosmetic dental treatments, which can brighten your smile sooner than you think.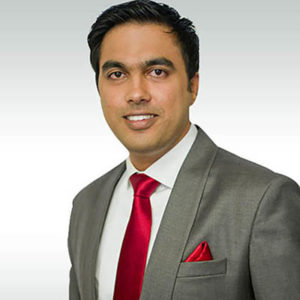 Dr. Sanjay N is one among the few best Orthodontists in Bangalore who specialises in Invisalign (invisible braces), Damon Braces, and Ceramic braces, and Lingual Braces. He is a keen academician and servers as an Associate Professor at Rajiv Gandhi Dental College & Hospital, Hebbal has been training Post Graduate dental Aspirants in orthodontics since past decade and has has 4 International and 10 National Publications to his credit. Dr. Sanjay has been awarded as the "Best Orthodontist in Bangalore" at the Healthcare Awards in 2016.