A root canal is a treatment used to repair and save a tooth that is badly decayed or if there is inflammation or infection in the roots of a tooth.
and if your dentist has advised a root canal treatment for your damaged or badly decayed tooth, there is nothing to worry. Root canal treatment might sound scary, but it is one treatment that will save you from the throbbing pain and make your teeth healthy again.
Root Canal Treatment Procedure
The endodontist examines and x-rays the tooth to locate the decay
Then, local anesthesia is given to the affected tooth, you will feel a pinch, but once the tooth is numb, there will be no sensation
The dentist will place a small sheet of rubber or a dental dam in order to isolate the tooth, keep it free from saliva during the procedure.
The dentist will next use some tools, to access the inside of the tooth by creating an opening in the top portion of the tooth and drain the pulp from the diseased tooth.
After this the root canals and the pulp chamber are cleaned for filling.
Finally, the root canal is filled with gutta-percha material and sealed off with cement.
Post Root Canal Procedure
Do not chew on the side where the root canal has taken place
Avoid drinking extremely hot or cold beverages.
Frequently rinse your mouth with salt water (lukewarm)
Visit your dentist to make sure all signs of infection are disappearing
Advantages of saving the natural tooth with root canal treatment
There will be no problem with chewing your food.
Root canal protects your tooth from excessive wear and tear and also from straining.
Relief from pain and teeth sensitivity
Natural appearance
Root Canal Treatment Recovery
It usually takes a week or two to completely recover from a root canal treatment.
L V Dental Square offers the best Root Canal treatment in Bangalore for an infected tooth with the best orthodontist in Bangalore. We, at LV Dental Square, have kept our root canal treatments at affordable rates and we do provide customized payment options that will suit each patient.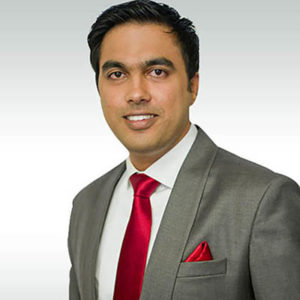 Dr. Sanjay N is one among the few best Orthodontists in Bangalore who specialises in Invisalign (invisible braces), Damon Braces, and Ceramic braces, and Lingual Braces. He is a keen academician and servers as an Associate Professor at Rajiv Gandhi Dental College & Hospital, Hebbal has been training Post Graduate dental Aspirants in orthodontics since past decade and has has 4 International and 10 National Publications to his credit. Dr. Sanjay has been awarded as the "Best Orthodontist in Bangalore" at the Healthcare Awards in 2016.