Want to confidently flaunt that pretty smile by fixing your oral problems? Dreading a visit to the dental clinic because you are sure he will recommend metal braces for your problem? Are dental braces like a nightmare to you – the brackets, the wires, the uncomfortable feeling…ugh! If you think it's better to skip the visit instead of going through this hassle, we have great news for you.
The great news is – Invisalign, the clear alternative to metal braces. Yes, now fix your teeth without having to feel uncomfortable, without the irritation of having the wires and brackets places in your mouth.
What is Invisalign?
Invisalign are clear invisible aligners, they are braces that will help to straighten your teeth except they are not seen. Invisalign tosses out the use of brackets, metal wires, etc and uses clear, medical-grade plastic aligners in their place. They can be worn effortlessly and are perfectly designed for your comfort and smile.
Invisalign clear aligners are made from BPA-free plastic, they are basically made of a thermoplastic material which is flexible plastic, specially created for the manufacturing of these aligners. Invisalign is approved by the FDA and as mentioned earlier, free of BPA. Also, BPS-free and gluten-free.
Once you get the aligners, you will be asked to wear them for approximately 20-22 hours a day. The aligners will be changed roughly every two weeks for a period of six to eighteen months, or longer depending on the severity of misalignment.
How does Invisalign help in straightening the teeth?
The dentist will perform the examination, along with x-rays, and a 3D model of your teeth to start a personalized treatment for you. Aligners are made by scanning your teeth with a 3D camera and creating a virtual 3D model of what your teeth look like now and the result you would like for your new smile. The dentist will monitor the progress in the treatment regularly.
What are the advantages of Invisalign?
Invisible aligners, so you do not have to worry about your appearance at all.
Very comfortable as it does not have brackets and wires, no irritation too.
Easy to wear and easy to take off when eating, brushing, flossing, etc.
Better fit and FDA approved
Read our detailed article on all the advantages of Invisalign braces over metal braces
Invisalign in Bangalore
If you are looking to flaunt the perfect smile by fixing your misaligned teeth, visit L V Dental Square, the best dental clinic in Bangalore for affordable Invisalign in Bangalore.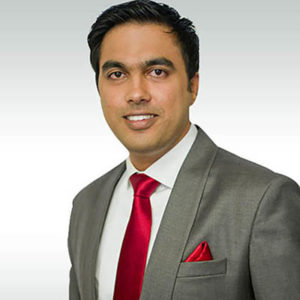 Dr. Sanjay N is one among the few best Orthodontists in Bangalore who specialises in Invisalign (invisible braces), Damon Braces, and Ceramic braces, and Lingual Braces. He is a keen academician and servers as an Associate Professor at Rajiv Gandhi Dental College & Hospital, Hebbal has been training Post Graduate dental Aspirants in orthodontics since past decade and has has 4 International and 10 National Publications to his credit. Dr. Sanjay has been awarded as the "Best Orthodontist in Bangalore" at the Healthcare Awards in 2016.